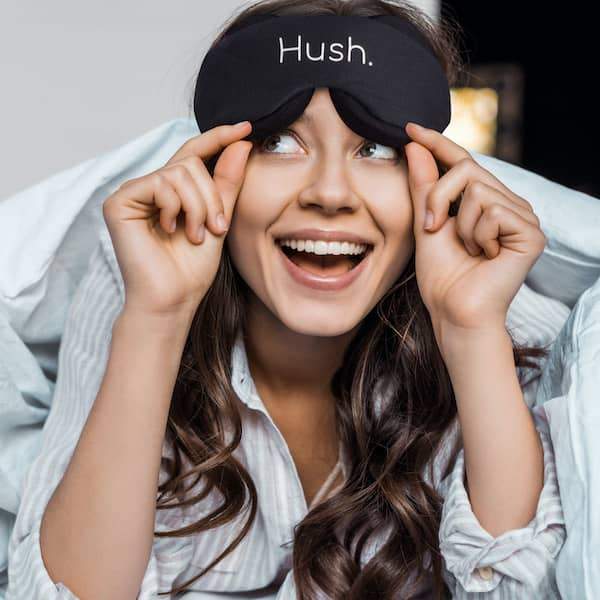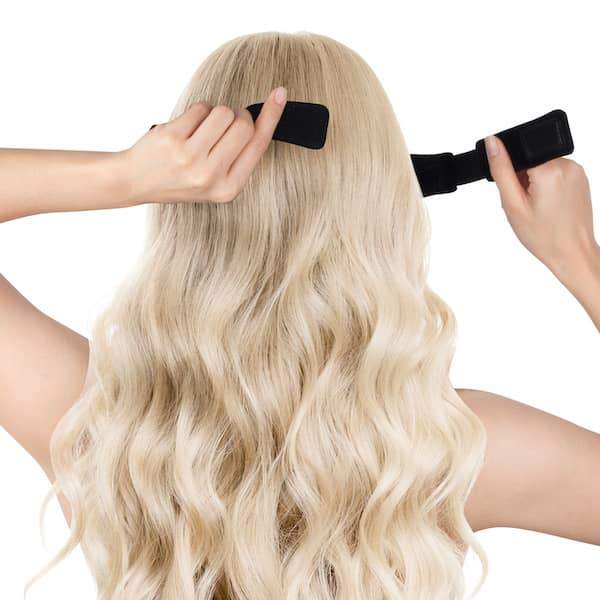 *Due to the nature of this item, we are unable to offer refunds or exchanges once product...
Product Type:
Hush Eye Mask
Regular price

Sale price

$49.99

Unit price

per
Free Shipping
Fast & free shipping Canada-wide over $150
Next-Business Day Delivery
Warman & Martensville delivery over $30/ Saskatoon over $99
*Due to the nature of this item, we are unable to offer refunds or exchanges once product is opened 
As the name suggests, this NEW Hush Eye Mask was specially designed for complete darkness and comfort. 
Last year we discovered numerous studies that prove even the slightest amount of light in your room (street lamps, electronics, hallways lights) when sleeping can disturb your melatonin production.
So we set out to create a mask that blocks out 100% of all light from hitting your eyes, restoring melatonin (sleep hormone) production and allowing you to fall asleep faster.
The special-made, adjustable eyecups of this sleepmask allows your eyes to "float" suspended without any fabric pressing against it. 
Just did your lashes, or have sensitive skin? This mask will protect your most precious eyes.
Made of ultra-soft foam and jersey fabric, you can even roll on your side and stomach with complete comfort and pitch-black relaxation due to the unique 3D design.
This is the mask that converts even non-mask wearers. The moment you put it on is when you realize that complete darkness is what you needed all along.
As with all our Hush sleep products, the Blackout Eyemask will help you fall asleep faster and and have you wake up feeling more refreshed.
In the box:
1x Adjustable luxuriously soft strap for any size head
2x Removable and adjustable 3D Eye Cups
1x FREE Travel/Washing mesh pouch
1x FREE Set of earplugs to enjoy silence with your mask!